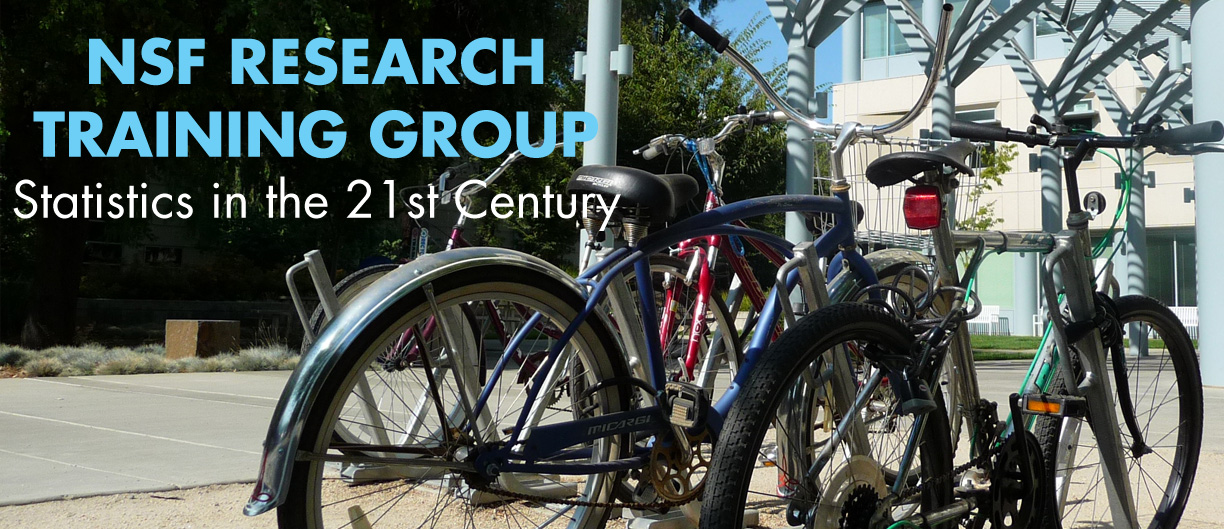 About
Images, matrices, functions, trajectories, trees, or graphs are examples of objects arising in modern data analysis. The importance of such novel data types in statistics, as well as the importance of geometry and computing in their analysis cannot be overstated. This RTG training grant is addressing these challenges through hands-on training, mentoring, and workshops.  
2018 GRADUATE STUDENT PRESENTATIONS
Modern Tools in Statistics and Application
On June 1, 2018 the RTG program held a symposium to showcase the 
research of graduate students in the program.  The presentations can be veiwed on the RTG events page.